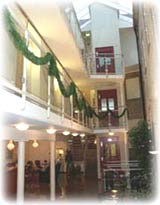 Hotel Lobby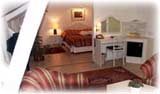 Hotel Suite



Hotel Concordia is modern, centrally located and
comfortable. The hotel itself is situated in a fully
renovated historical house built around 1900 and is
located in the historical district of Lund, which dates
back to the Ninth Century.

Here you will be able to experience the typical Lund
atmosphere and enjoy all of the restaurants, movie
theaters and cultural activities just around the corner.
We have 65 rooms which all have irons and ironing boards,
W.C, showers, hairdryers, cable TV with 14 channels
including CNN, Eurosport and Canal + (included in room rate).

Now all our guests can use the Internet for FREE in our
business center, where hotels guests can also work with
programs such as excel, word, publisher ect.
We even have a wireless Internet system, which means
that you can be online at a minimum of 2 Mbits/s
anywhere in the hotel. You can sit in the lobby with a
cup of our delicious coffee and download your
email - totally wirelessly.

We also have a first class fire safety system and trained employees on hand 24 hours a day.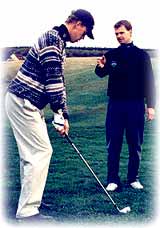 We arrange your whole golf package here at Hotel Concordia!
All you have to do is tell us which courses you would like to
play when you make the initial booking. We arrange for you to
play on some of Sweden's best courses!

Landskrona GC, Rya GC, Svalöv GC, Ljunghusens GC
and Örestads GC are some of the courses which are
included in our golf packages.

Please contact us using the form below in good time before
your planned arrival to play these exciting and challenging courses so we can guarantee you a room here at
Hotel Concordia during your stay.


To request a confirmation of golf package prices please contact us by completing the form below and clicking on submit.