Klubb Info


Sönnertorp Golfklubb
Karpa Gada 198
269 93 Båstad



Golfbanor i Nordvästra Skåne


Södra Sverige

Sönnertorp Golfklubb Båstad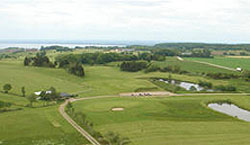 Golf för alla!
Innebär att alla är välkomna att prova på golf under
"riktiga" former även om du inte har gröntkort.
Förutsättningen är att du spelar tillsammans med
någon som har officiellt hcp.
Antalhål: 9 ca 2.400 m.
Slope/CR 131/67,1 (herr) 120/64,9 (dam).


Banan är av medelsvår karaktär med en öppen landskapsstruktur belägen i ett vackert landskap.
De 9-hålen är ritade av den kände banarkitekten
Tommy Nordström.
Banan är av fullängdskaraktär med 1 st par 5-hål
och 5 st par 4-hål samt 3 st par 3-hål på totalt
ca 2.400 m.
Drivingrange.

Golf for everyone!
Means that all are welcome to try golf in
"Real", even if you do not have a green card.
The prerequisite is that you play with
someone who has officially hcp
The 9-holes are designed by the famous banarkitekten
Tommy Nordström.


Golfpaket


Torekov Hotell - Spa, golf och möten vid havet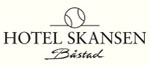 Hotel Skansen ,Spa Kallbadshus,
Konferenspaket
Weekendpaket
Golf, Spa, Bröllop





Konferens


Torekov Hotell - Spa, golf och möten vid havet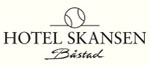 Hotel Skansen,Båstad
Möten ,Spa
Konferenspaket
Weekendpaket
Golf, Spapaket